It has the sparkling sounds of spring nights, will come out in the fall with the early cold. It's the new record, on the way, now in the magic hands of Marco Caldera.
Luca, one half of Cumino, published a solo album to support his new book "Mappe di posti che devono ancora esistere".
You can listen to the album and buy his cd via Bandcamp.
Enjoy it!
We are very proud to show our new video for our song "Atlas"!
The video is a collaboration with our creative friends of AreaOdeon.
"The video of Atlas is the elaboration of a collection of urban skies that try to understand the city with a different perspective, a look from below, a trip against the sky where space among the architectures emerges revealing amazing profiles and panoramas."
Click here to watch the video premiere on Sonofmarketing.it.
We're happy to announce some new live dates for 2015!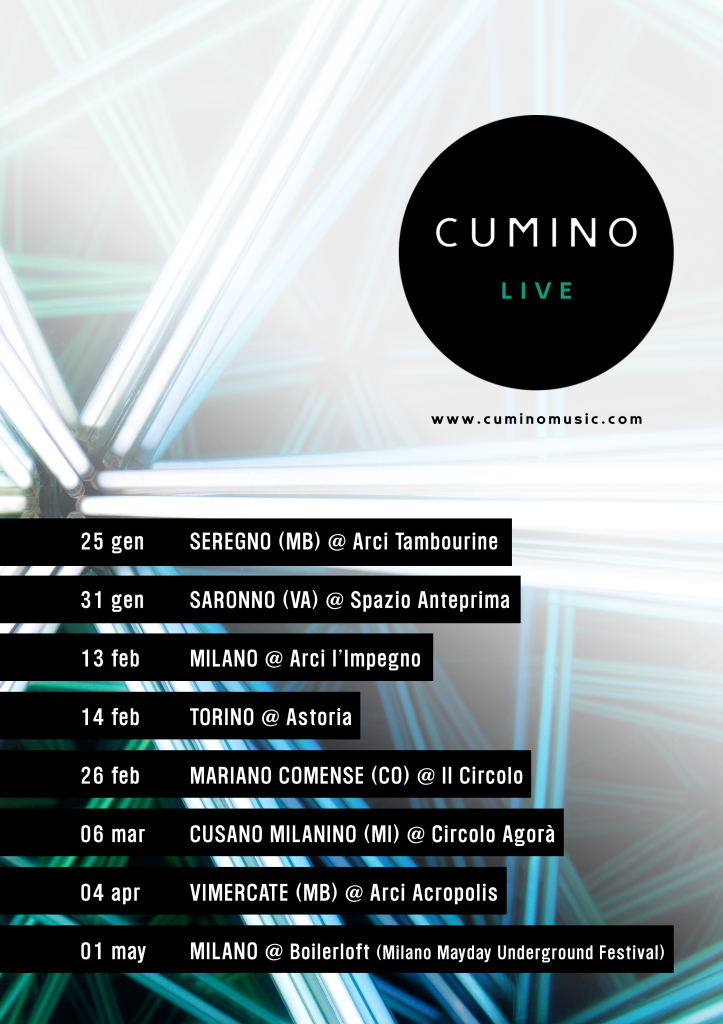 This is "Pockets" and it's our new record!
is what we have to tell you, is a snapshot of a season,
is a landscape that runs in front but also within,
is to observe a feeling deeply.
We share it with you and it's a great feeling.
Click here to listen or download Pockets